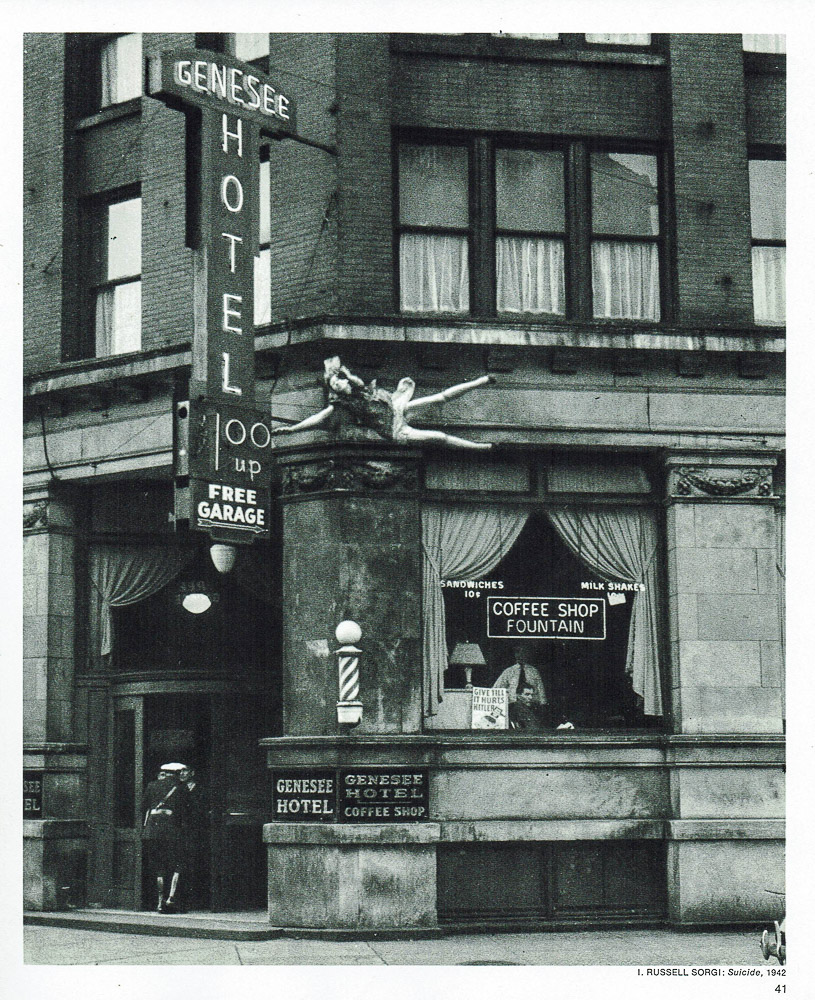 It's no surprise I became a documentary photographer. As a young boy I watched my father playing about with cameras and the house where I grew up was always full of books on art and photography.
One book in my Dad's library always grabbed my attention; a Time-Life publication on photojournalism. Every grainy black and white image in it told a very real story and many of the stories were extremely moving. I always enjoyed this book and today it now sits on a shelf in my own library.
One photograph, on page 41, has always remained ingrained in my memory and is probably responsible for my love of good documentary photography. This sad image, taken in 1942, shows a 35 year old lady, frozen in the act of suicide, by news photographer I. Russell Sorgi. She had leaped from the eighth story ledge of a hotel, despite policemen's attempts to dissuade her. As a 7 year old, seeing this powerful image for the very first time, it made me appreciate and understand the effect one single photograph can have on a viewer.
Today, as a 48 year old I still appreciate this image but I also count myself lucky to be documenting people's weddings rather than sad news stories like this.
---
|